Those seeking a fun evening of entertainment in Tucson should absolutely look into the productions at the Arizona Theatre Company. Located in downtown Tucson on Scott just south of Broadway, the Arizona Theatre occupies a historic Spanish Colonial style building that was originally constructed in 1927 and has been exquisitely rehabilitated. The intimate nature of the theatre is ideal, never feeling too small or too large for the production. All of the 627 seats in the theatre are no more than 66 feet from the stage, ensuring excellent views of all the action. With the revitalization of downtown Tucson you can enjoy dinner and drinks before the show or on-site is The Temple Lounge which offers some light dining options.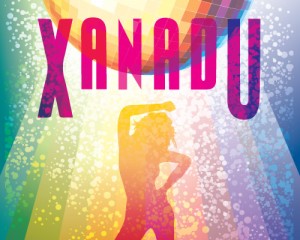 Currently showing at the Arizona Theatre is "Xanadu", a hilarious musical spoof of the classic film. Centered around the character Kira, a Greek muse, the play takes shape as she sets out to inspire a young artist who's downtrodden about his lot in life. The hilarity ensues from there with the entire cast putting on an energetic performance that captures the audience and had them laughing from the start. The cast, costumes, music, and set will transport you back to the early 1980's to enjoy the magic that is roller disco. The pacing of the production is ideal too and doesn't stall throughout any portion. Afterwards you're sure to hear many comments from fellow patrons about what an amazing production it was and how much fun it was to attend. This is certainly a "can't miss" musical comedy. Additional productions are scheduled for the season through April.
For tickets contact the Arizona Theatre Company at (520) 622-2823 or visit their website at www.ArizonaTheatre.org.