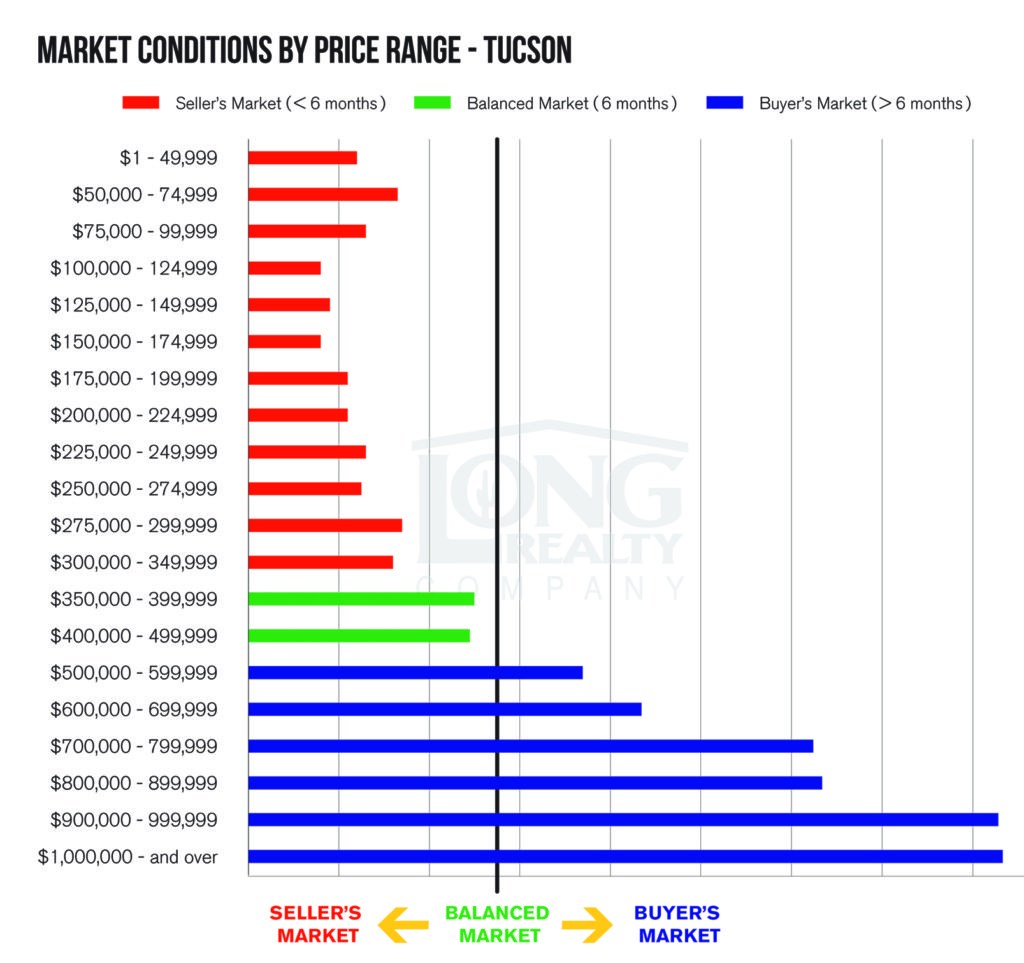 The most frequent question we get asked by friends and those we meet out in the community is, "How's the market?" Right now that answer is pretty simple: much improved!
The 2016 Mid-Year Housing Report provides a great graphical representation of just how much of a seller's market it is today under $350,000. Simply put there's a lack of supply compared with the current demand. This has continued to push prices upwards to levels that we haven't seen since 2008.
We're actively looking for new listings to meet this demand, so if you know of someone who might be considering selling, we'd love to talk with them. Our last two listings sold in just 2 & 14 days, both with full price offers!
You can see all of the current market statistics in Tucson here.