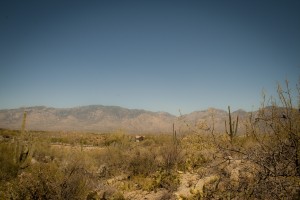 Q: What is the first step I should take in looking at buying a home?
A: The best first step you can take is to contact Team Woodall and we can put you on the right path to exploring all of your options. After consulting with us we'll likely recommend contacting a mortgage professional to determine what your purchase qualifications might be.  For first time homebuyers we'll provide you with a wealth of information about the purchase process, including looking at your particular scenario to see if buying a home is even the right decision to make.
Q: I'm looking to purchase a house, how much will it cost to have you help me find a home?
A: Nothing! In nearly every circumstance it's customary for the seller of a property to pay commissions to the real estate agents. Long Realty Company does charge a $199 fee at the close of escrow to every buyer, but with all the resources at your disposal courtesy of Long Realty & their Long Advantage program this nominal fee is money well spent.
Q: How much money will I need for a down payment on a house?
A: There are a multitude of mortgage programs available for a variety of buyers and different types of purchases too.  There are still some programs that allow for 100% financing (notably VA and USDA loans) and FHA insured mortgages are a large part of the market now which currently require a minimum of 3.5% down payment.  A consultation with a mortgage professional is highly encouraged to explore all the options available to you and Team Woodall can provide several references.
Q: What resources are available online for me to find the perfect home?
A: Team Woodall is proud to offer many of the latest technology tools to help make your home buying experience convenient and easy! We offer a direct feed to the Tucson MLS for immediately updated listing information. Search the entire Tucson MLS by your own criteria or take advantage of our one-click quick searches by area, price or type of property. In addition, you can set up your own portal to save searches or contact Team Wodall to have new and updated listings emailed to you daily that fit your search criteria. Plus, Team Woodall now has its own branded version of Long Realty's new cutting-edge mobile app. Download it here from your mobile device or to learn more visit our Mobile App page.
Q: Why should I choose Team Woodall over other real estate agents?
A: First and foremost Team Woodall achieves results for our clients. Whether you're looking to purchase a home or are an existing owner wanting to sell your home, we bring a wealth of knowledge and experience that simply gets the job done. What really distinguishes Team Woodall is that we provide a level of service a notch above the rest and make the experience enjoyable as well. Another key benefit of using Team Woodall is our utilization of today's latest technology for our listings and for our buyers as well. By partnering with Long Realty we've aligned ourselves with the #1 brokerage in town which conveys additional value to our clients as well. Long's Advantage program, Long Realty Cares Foundation, and plethora of additional tools & listings means you'll receive the best possible experience. Allow us the opportunity to speak with you and demonstrate our commitment to reaching your goals.
Q: Since Team Woodall specializes in Northwest Tucson can you help me if I'm looking elsewhere in Tucson or am unsure of where I want to live?
A: Absolutely! While the majority of our business transactions occur in Northwest Tucson, we're extremely able of helping you throughout the Tucson metropolitan area. We've chosen to live and work in Northwest Tucson and firmly believe it is a great place to purchase a home, but other areas of town appeal to different people. Our commitment to provide the utmost level of service and skill means we'll work on your behalf to achieve whatever your specific goals may be regardless of location.