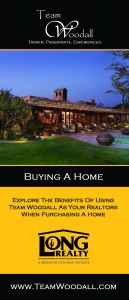 Purchasing a home is a major commitment. Utilizing a reliable, honest, and knowledgeable REALTOR© who works exclusively on your behalf is the smart choice in today's ever more complex market. Team Woodall's REALTORS© are committed to diligently providing the highest levels of service and personal attention for each buyer client. We are your advocate throughout the purchase process and provide you with the latest up to date market knowledge that will enable you to not only find the home you've been looking for but to purchase it with full confidence & ease.  Being associated with Long Realty, Tucson's #1 brokerage & an affiliate of Berkshire Hathaway, Team Woodall has an incredible amount of resources available to utilize for our buyers.
Additionally, buying a home usually requires dozens of forms, reports, disclosures, and other technical documents. We will help you prepare the best deal, and avoid delays or costly mistakes. Also, there's a lot of jargon involved, so you want to work with a Team Woodall professional who can speak the language. Not only will we also provide objective information you can use in making your decision but we will look at every angle of the purchase from your perspective, including crafting a purchase agreement that allows you the flexibility you need to take that next step in the negotiations. Most individuals only buy a few homes in their lifetime, usually with quite a few years in between each sale. Even if you've done it before, laws and regulations change. REALTORS® like Team Woodall handle hundreds of transactions over the course of their career. A home is so much more than four walls and a roof. And for most people, property represents the biggest purchase they'll ever make. Having a concerned, but objective, third party helps you stay focused on the issues most important to you.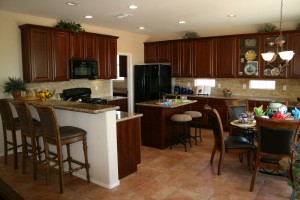 As a part of Team Woodall's commitment to educating our buyers we have included information about many of the local Communities and also some of the popular Area Attractions. Among the many communities we feature and provide links to for additional information are Oro Valley, Marana, and Tucson. Another extremely valuable page to visit on our site is the AAR Buyer Advisory which has a tremendous amount of information that is useful to every buyer.
Team Woodall truly aims to make your buying experience fun and rewarding. Our agents will conduct each home search with your best interests in mind as if it was their own purchase. The dedication and passion shown by our REALTORS© in helping to educate each buyer with the necessary information about the market separates us from the rest, and your enjoyable experience with us will be the icing on the cake.
Contact us today to schedule your consultation with one of our Team Woodall REALTORS© to receive more detailed information about our services and the buying process.
Below is a partial list from among the many services your Team Woodall REALTOR© can provide:
Superb communication through email, phone or text throughout the process
Help determining your real estate goals, criteria, and budget
Information and assistance in getting financing & qualifying for a purchase
Assistance in locating properties that meet your specific needs
Latest technology search tools including our Mobile App
Preview of homes on the market in advance to help manage your time to view suitable properties only
Personal counsel throughout the purchase process
Research on specific properties of interest
Current market information and trends (including Housing Reports & MLS data)
Preparation of offers and negotiation of transactions to completion
Facilitation of the escrow process with the Title/Escrow company
Coordination of home inspections, termite inspections, warranty information, and other property verifications
Expedited financing with your lender and closing to complete the transaction
Long Advantage program benefits
Contact us today to schedule your consultation with one of our REALTORS© to receive more detailed information about our services and the buying process.