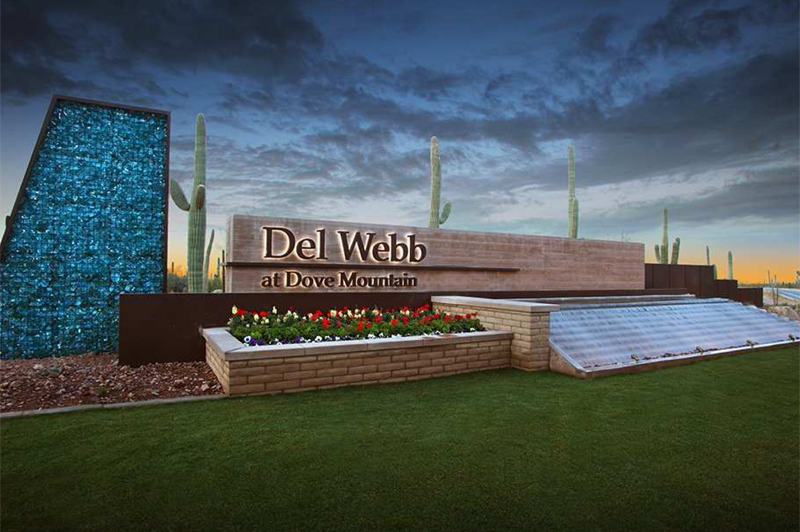 The Dove Mountain area is home to some of the most gorgeous real estate around and the newest addition is a 550 home Del Webb community. Nestled against the base of the Tortolita Mountains, this active adult community features all new construction with a choice of 8 different floor plans ranging in size from 1,573 square feet to 2,514 square feet. An extensive model center allows for buyers to walk through each gorgeous home to determine which is the right fit for that next home. These homes come well finished but an even larger selection of upgraded options are available at their design center. One such neat feature of several models are raised dishwashers, allowing for easier access without needing to bend over as far. The base price of these floor plans ranges from $227,990 to $421,465.
Currently each home purchase also includes a Sports Club Membership at The Gallery Golf Club until the private, onsite recreation center is completed. Remember to contact Team Woodall prior to initiating any contact or online communications with the Del Webb sales staff to ensure you'll be represented to the highest degree with someone looking after your best interests. We've already sold on the first handful of homes in this new community and look forward to introducing many more in the near future.
Contact Team Woodall for more information and after that click here to view the Del Webb website.