Selling a home, especially in today's constantly evolving market, requires successful marketing and correctly positioning your home to make it an appealing residence to a wide range of potential buyers. Partnering with Team Woodall for your property's sale provides you with the requisite expertise & local real estate knowledge to effectively market your home and guarantees access to dedicated professionals working for your best interests. Team Woodall's affiliation with Long Realty means we have a tremendous amount of company resources at our disposal to help sell your property and you'll be aligning yourself with the #1 brokerage in Tucson. Technology has become a crucial component of real estate today and Long Realty is at the forefront of the movement. Team Woodall further expands and customizes Long's technology offerings to provide our seller clients the ultimate in technology & service.
In many ways selling a home is actually a collaborative effort between the property owner and agent, but at Team Woodall we offer many services to make the process as simple and rewarding as possible. This of course begins with our unparalleled communication in guiding clients through the sales process. Maintaining a dialogue to address concerns, issues and questions our seller clients may encounter is vital to a successful outcome and pleasant sales experience. We aim to distinguish ourselves by providing outstanding service in a straightforward, honest approach. By setting up a listing consultation appointment we will be able to demonstrate what differentiates us from other local agents.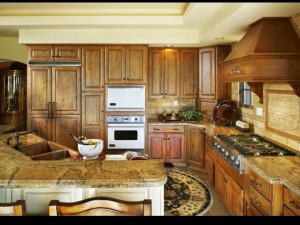 Utilizing Team Woodall alleviates significant stress and worries throughout the sales process by having a reliable resource of information and an advocate who will protect your best interests. Obviously a critical factor in the home's sale is to determine a sales price which will provide a quick, efficient sale while still maximizing earning potential. Here your Team Woodall agent will offer tremendous aid in your decision by providing vital comparative information, including a full competitive market analysis. During our listing consultation you'll quickly see how our preparation and analysis separates us from other agents.
We would enjoy the opportunity to speak with you in detail about the entire scope of our sales services & capabilities. We encourage interested sellers to complete our Seller Questionnaire, which provides our REALTORS© with vital information about your property. Please contact us to schedule a listing presentation to discuss your specific circumstances and allow us an opportunity to fully explain how our services will help you sell your property.