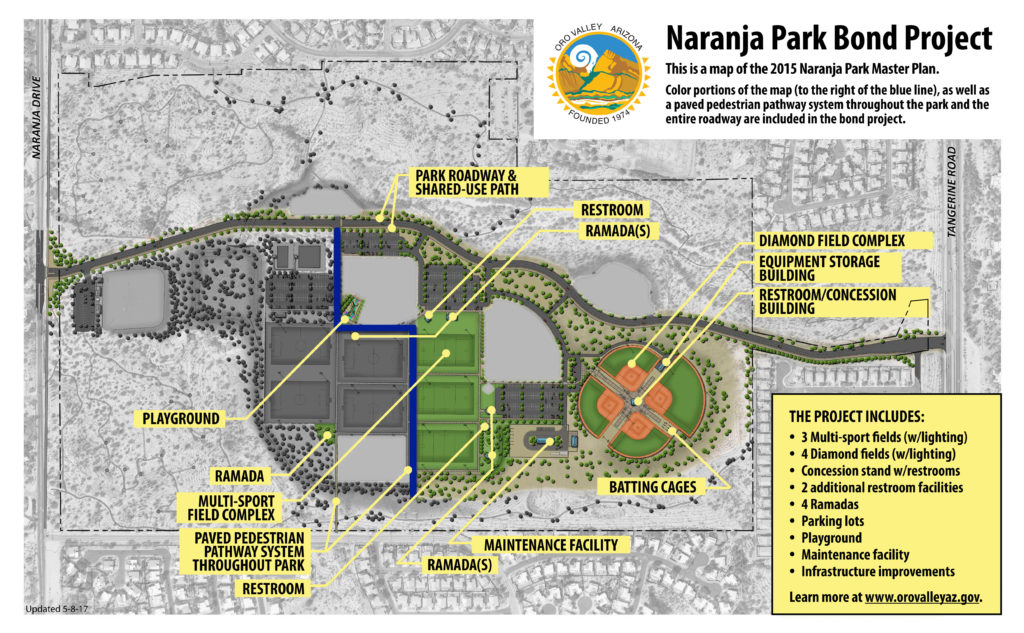 Oro Valley's Town Council recently voted unanimously to place a special bond election on the Nov. 7th ballot.
At that time it will be up to Oro Valley's voters to decide whether a secondary property tax will be enacted to pay for the $17 million expansion of the Naranja Park. This secondary property tax will expire in 20 years and add approximately less than $5 to the average Oro Valley household's property tax each month.
There are already two additional multi-use fields that are currently being constructed for the site and this bond would fund three additional fields, four baseball/softball diamonds, a concession stand with restrooms, 4 ramadas, parking lots, a playground, maintenance facility, and infrastructure improvements.
This issue has great appeal to many families in the region and some vocal opposition as well, particularly from those still upset about the purchase of the community center & golf courses. Click here for a closer look at the expansion map & make your voice heard this Fall.
Do you want to live near Naranja Park? Find homes for sale in: